DESIGN KATHA 02

An ideogram with complex meaning
DesignKatha was a new addition to the 2014 Sri Lankan Design Festival. It's aim is to foster design theories and application between Sri Lanka and the world. It's objectives are to collect insight into contemporary design, share inovations and start an dialogue between industry and academia.
This logo was design in collaboration with Indian graphic designer and design researcher
Pushpi Bagchi.

Image: Patrick Gottelier talk at the first Design Katha, 2014.



Image: Design Katha logo wordmark + ideogram.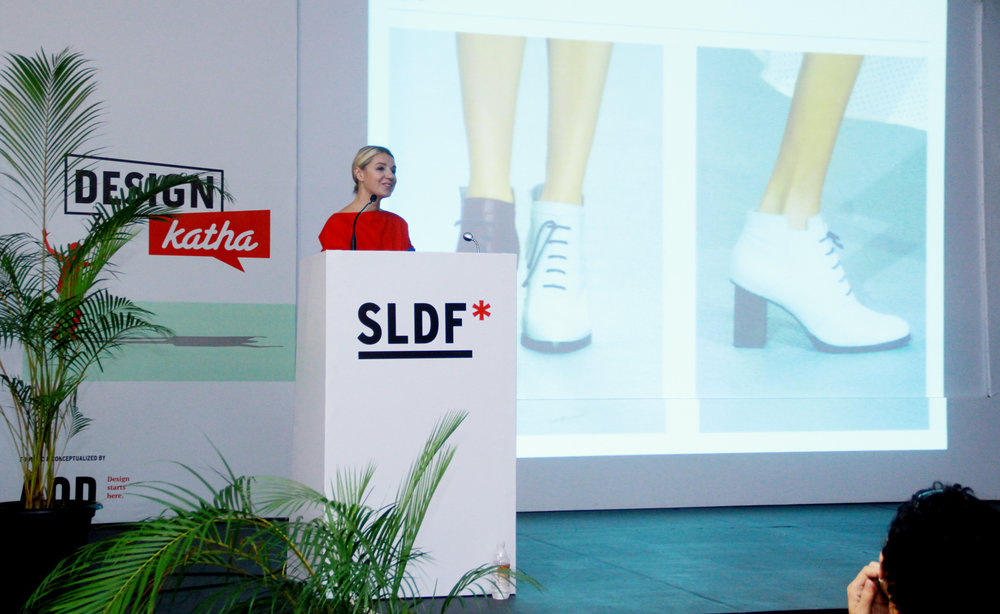 Image: Logo in use with other event branding.Photo via pushpibagchi.com



Image: Design Katha guest speakers with event backdrop.