FMLK 03

Renovating a logo without uprooting from its popular characteristics; evolving an identity to match its maturity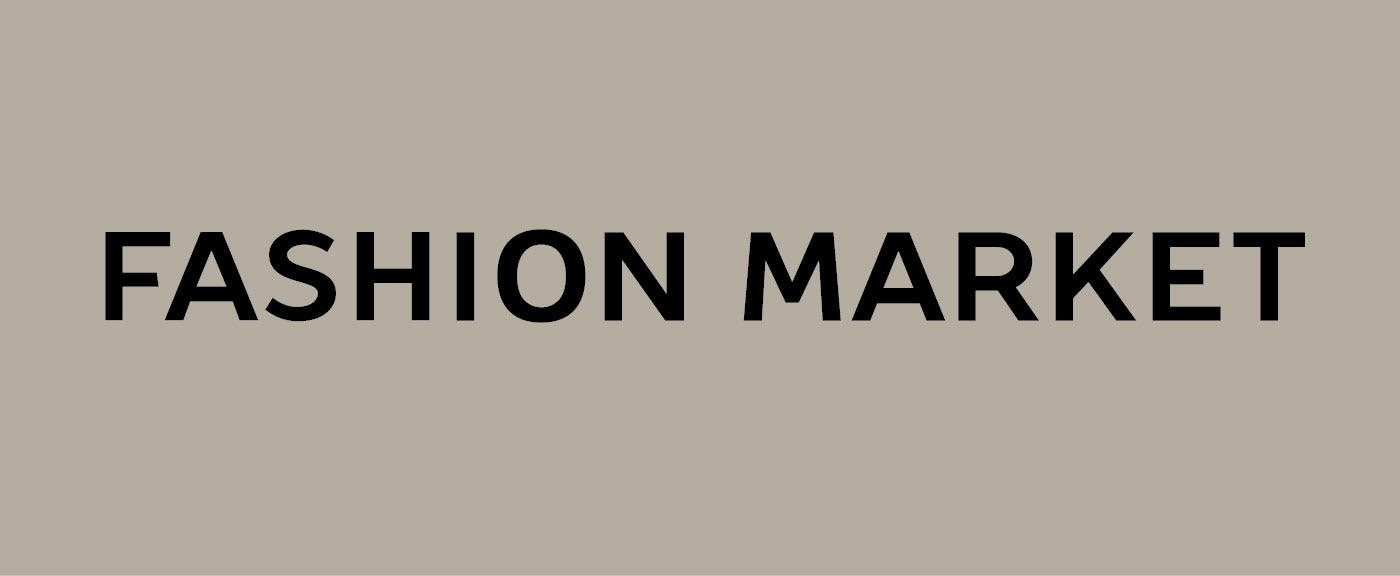 Image: new Fashion Market word mark; full name version.




We recommended a renovation of the logo over a redesign.


When the online store FashionMarket.lk ask us to help them upgrade their identity for the launch of a brick and mortar store in Colombo, Sri Lanka. It was clear that a 'renovation' of sorts was necessary so as not to loose too much of the existing brand name and look. We couldn't uproot it without losing its existing following, which is significant. At the same time, it was important to rectify the word 'market' as it carries a feel of cheap, mass-market clothing, particularly in Sri Lana. Additionally the '.lk' incorporation in their name was reminiscent of daily discount e-commerce sites names gaining popularity in the area.








Image: New FMLK monogram logo designed for desktop and mobile platforms.




Maintain a strong connection to the brand's first name, with a more modern and ambiguouity.

Weighing out these two key factors, where you cannot completely uproot yourself from the existing brand name / look but also need to upgrade, we suggested the idea of the brand 'growing up' and reaching maturity, in a sense.




The way we see it, the name fashionmarket.lk is known enough to be shortened, and presented with a similar but improved look. This way people will still connect to the initial brand but see it with fresh eyes when they see it first at the store. The way we articulated the look, it can easily be taken online too, so that everything is uniform across all channels.

The best solution ended up being a letter combination that has no vowels, yet stands for a meaning. FMLK maintains a strong connection to the brand's first name, but is modern and more ambiguous leaving room for wider interpretation which we think you can use in very interesting ways for promotions.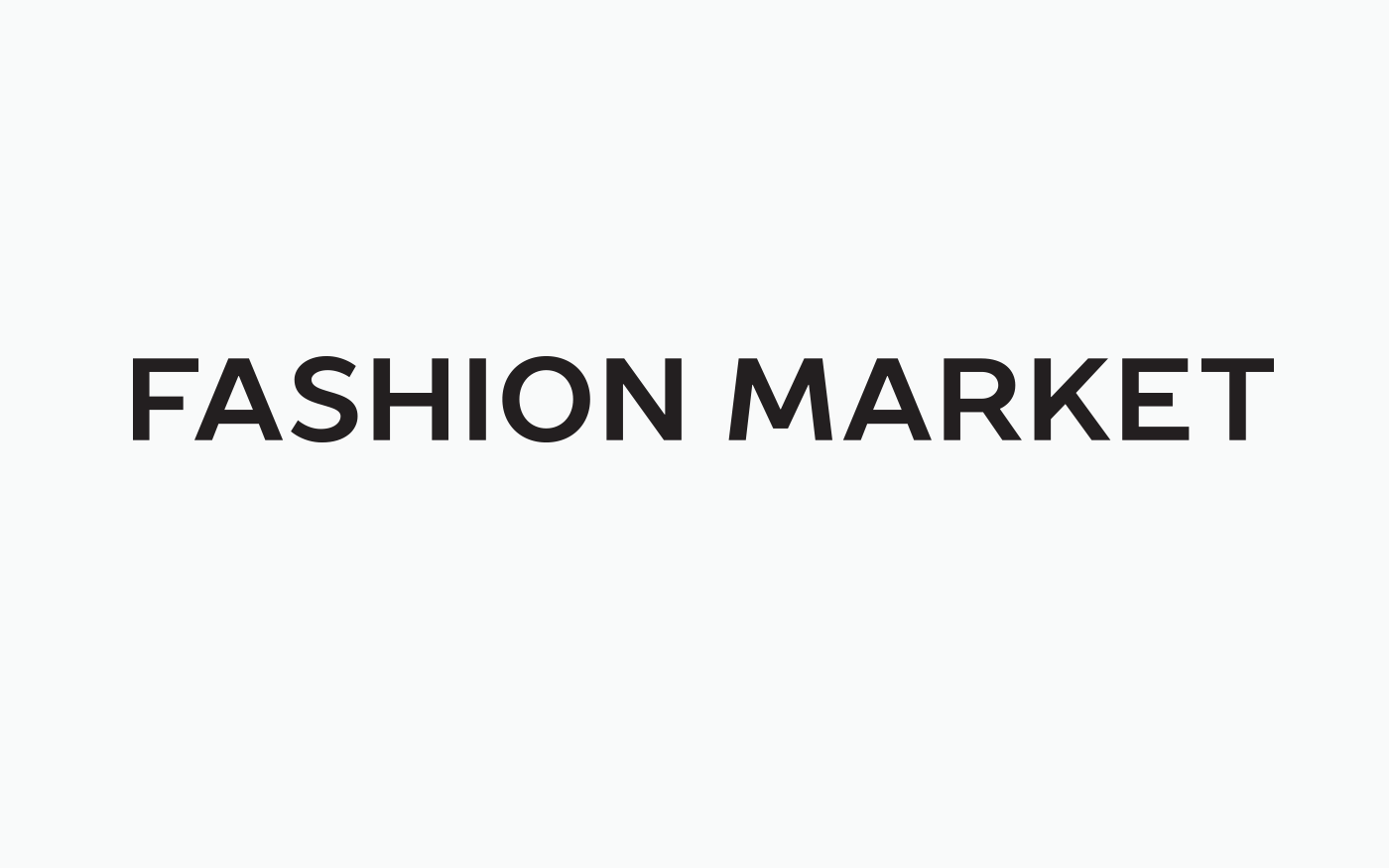 Image: Gif showing the renovation difference between the old and new word mark.




Maintain a strong connection to the brand's first name, with a more modern and ambiguouity.

Visually too, the logo renovation has been done in a manner that has strong parallels to the previous look. We kept the older version of the name as alternative logo so as to make the transition from one name to the other gradual.




However each letter in the old word mark were slightly improved to mirror the more sophisticated and new version of the logo.







Image: New FMLK branded swing tags.


DESIGN KATHA 02

An ideogram with complex meaning
DesignKatha was a new addition to the 2014 Sri Lankan Design Festival. It's aim is to foster design theories and application between Sri Lanka and the world. It's objectives are to collect insight into contemporary design, share inovations and start an dialogue between industry and academia.
This logo was design in collaboration with Indian graphic designer and design researcher
Pushpi Bagchi.

Image: Patrick Gottelier talk at the first Design Katha, 2014.



Image: Design Katha logo wordmark + ideogram.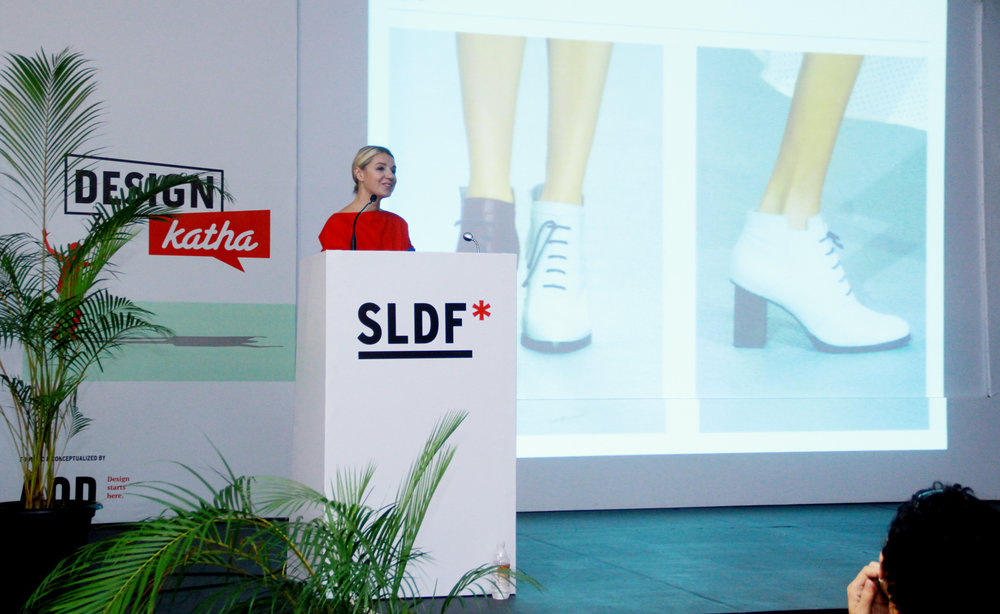 Image: Logo in use with other event branding.Photo via pushpibagchi.com



Image: Design Katha guest speakers with event backdrop.



AOD 02

A flexible wayfinding to identify destinations and work spaces.
Essentially, a combination of large room numbers with epoxy floor paint on the floor and vinyl cut letters on the glass windows of each room. Colours used for each sign is based on a colour code used in student timetables. Additionally there are be printed wallpapers and framed posters as alternative destination signs inspired by names given to each room and space.
This work was design in collaboration with american interior designer
Joel M Rapp
and consultations with product designer
Lee Bazalgette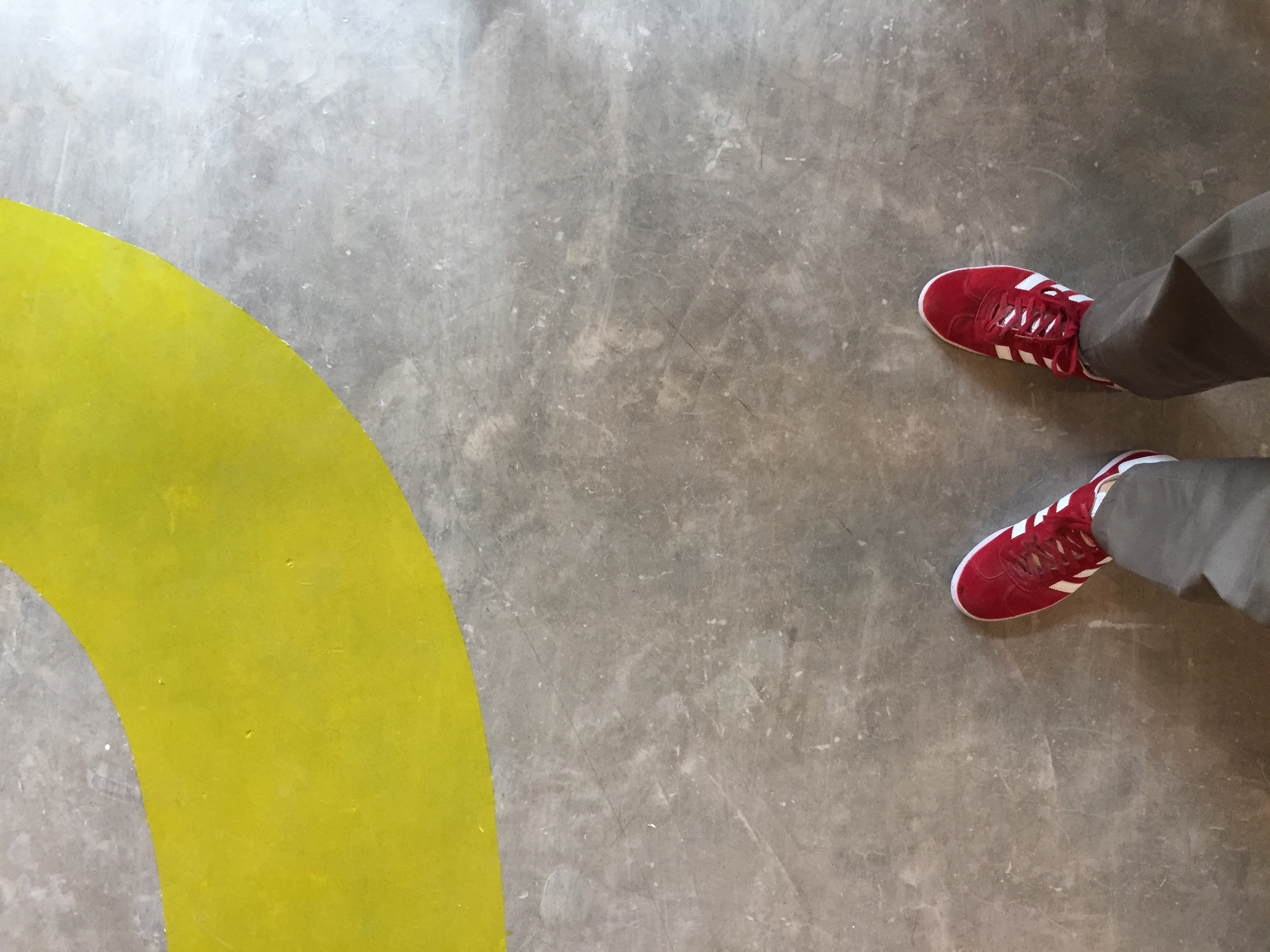 Image: Destination signs; window vinyl stickers for meeting rooms and hand painted floor lettering for coworking areas. via @aod_design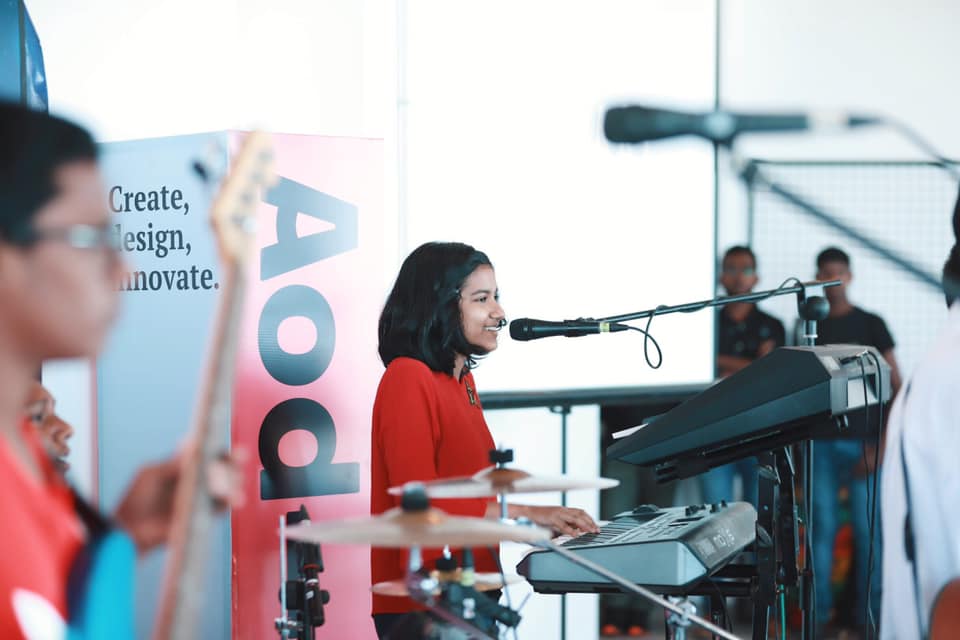 Image: movable branded blocks for popup workshops and events. via @aod_design



Images: background wallpapers and framed posters were used as destination signs in all the teaching, working, and meeting spaces.




Tool to broadcast and promote brand stories.


These tablets derive from the idea of monoliths that have been used to mark big ideas for centuries. They are tiled top to bottom with digital screens that allow AOD greater flexibility to change the broadcasting content.

There are two primary kinds of video content: AOD identity pulse, and AOD social stories. Both can be used to start conversations with a target audience in a public environment.





Images: The cool AI Aqua dominates during the day while the warm Living Coral tones take over during the night. This way the AOD tablets become time keepers too;



Emotional storytelling that engage the viewer at a deeper level.
They communicate stories about AOD's people, talent, networks, events
and other ideas that tie in with brand values. This voice is earnest and
true to the key AOD brand traits; brave, curious, purposeful and other traits
like imaginative, creative, visionary, empathetic, futuristic, sustainable and
conscious.

For the first series of stories, we recommended showing the emotions
associated with being an earnest voice of the future. Ideally, it shouldn't just be young people. AOD is also the teachers, staff, industry links–a tribe of future people who are voices of tomorrow.